Decades of Service Experience
Leading Globe Machine's Parts and Service departments are managers Dave Erickson and  Randy Colerick. The two of them work together closely to ensure your machinery stays running at peak performance. The pair have been with Globe for more than 30 years each, meaning we have six decades of experience and knowledge you can count on when in need of parts or service.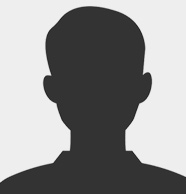 Ben Manning
Field Service Technician
Customer Portal Set-Up & Troubleshooting
Globe Machine Customer Portal
Our custom-designed and in-house maintained Customer Portal is the very best way to keep track of your Globe system's parts and service history and requirements. Your Globe Machine documents are just a few clicks away in one convenient library, tailored to each specific plant. The portal gives you access to your product catalog, drawings, field service history, quotes, order history, procedure documents, and more. To register, contact your site-specific Portal Administrator, or contact Globe. Here are a few examples of documents you'll find on our Customer Portal. For more, register for Portal access today!
Click To Download PDF

Click To Download PDF

Click To Download PDF
Troubleshooting and Support
Limiting your downtime is our Parts and Service Department's primary goal. When you need support, we are standing by 24 hours a day, 7 days a week. We ensure rapid response to any challenges you may face, whether that means virtual troubleshooting or getting our techs to your plants within 24 hours of your call. Keep in mind, our Customer Portal is also a vital resource when you need service, but we also are standing by when you need help. No matter the issue, Globe is prepared to get your technical issues solved and continue your production.
Our Parts and Service teams are also here to navigate you through upgrades to some of our most common systems. See our Customer Portal, or reach out to Randy or Dave to learn how to maximize your production.
Here are some examples of upgrades. Learn more in our Customer Portal.
Click To Download PDF

Click To Download PDF

Click To Download PDF File
OEM and Standard Parts Supply
Globe Machine is an original equipment manufacturer (OEM) for many of our most commonly
provided spare parts. Our inventory of more than 20,000 on-hand components means you can count on us having the exact part you need, when you need it. We tackle supply chain challenges head-on by leveraging our in-house machine shop, adapting our stock items, and putting our Purchasing team to work if you need substitutions. Globe's parts department is equipped to give you peace of mind and gear you up for continued success.
Training
We offer in-depth and hands-on training via our service technicians for our logic controls systems and custom machinery. Training can be virtual via our Customer Portal, or in-person with one of our highly qualified technicians. These visits can be as short as a single day and can help get the most out of our unique systems. Our team of specialists are trained in every piece of equipment Globe manufactures. Our network of knowledge is standing by to serve you and your plant.

Here are some examples of training materials. Learn more in our Customer Portal and on YouTube
Robot Preventative Maintenance
Globe Machine offers routine preventative maintenance for our custom robotic systems. Not only does this mean Globe is now a complete full-service provider for FANUC robotics, but it also means we can help provide longevity to your robotic solutions. FANUC recommends annual preventative maintenance every 3850 hours of operation, or once yearly. That's why we offer service calls that can include replacing batteries, cleaning your robot and its controller, checking for wear or damage on cables, re-greasing axis, and bearings, ensuring proper operation of the safety circuits, and more.
Drop Us a Note
For non-urgent Parts or Service inquiries, we welcome you to reach out and a member of our team will respond as soon as they can.