Established in 1917 in Tacoma, Washington, USA, Globe Machine Manufacturing Company celebrated 100 years as a machinery systems designer & builder in 2017, with expertise in high-capacity automated production systems.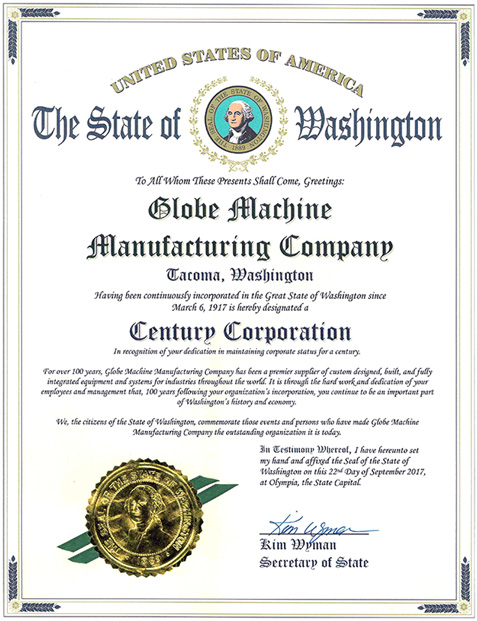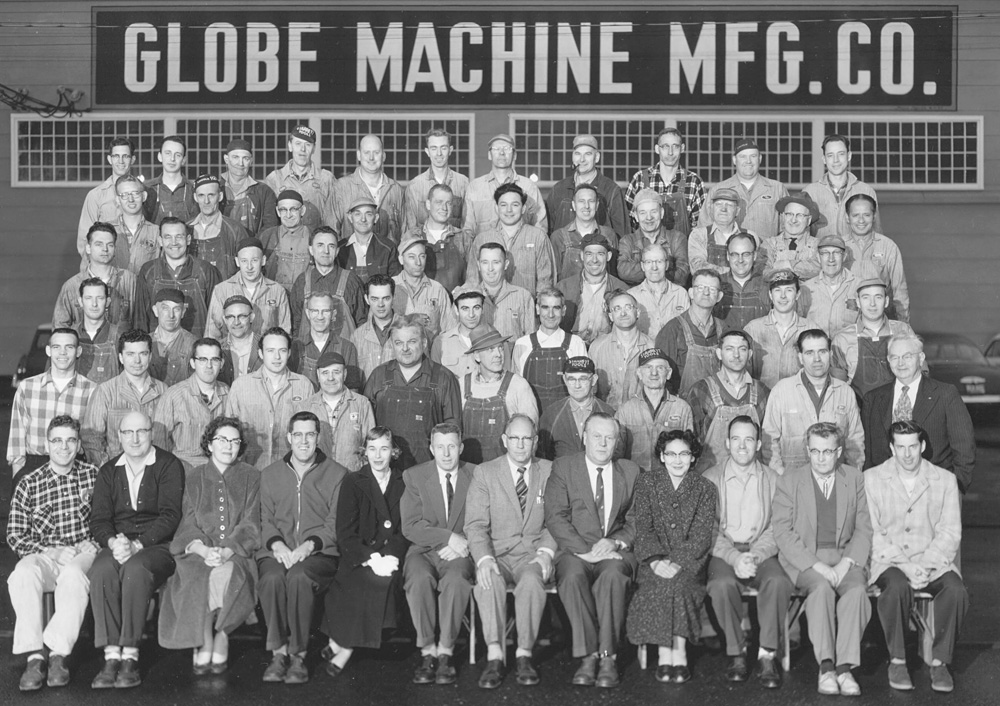 Globe Machine Company Photo, 1951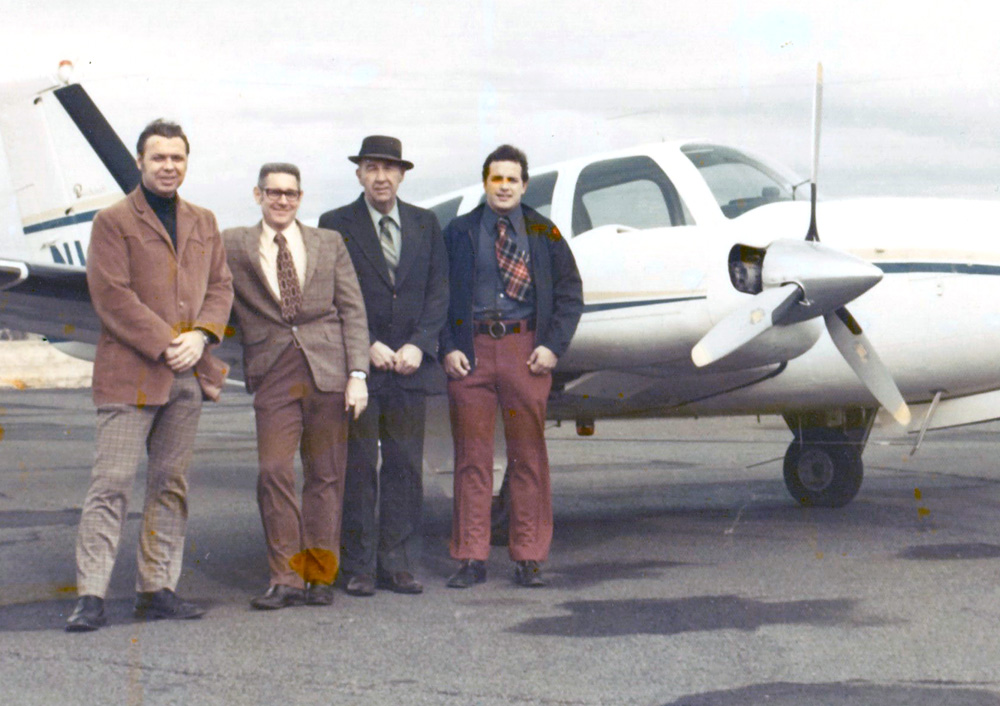 Globe's Company Airplane, 1972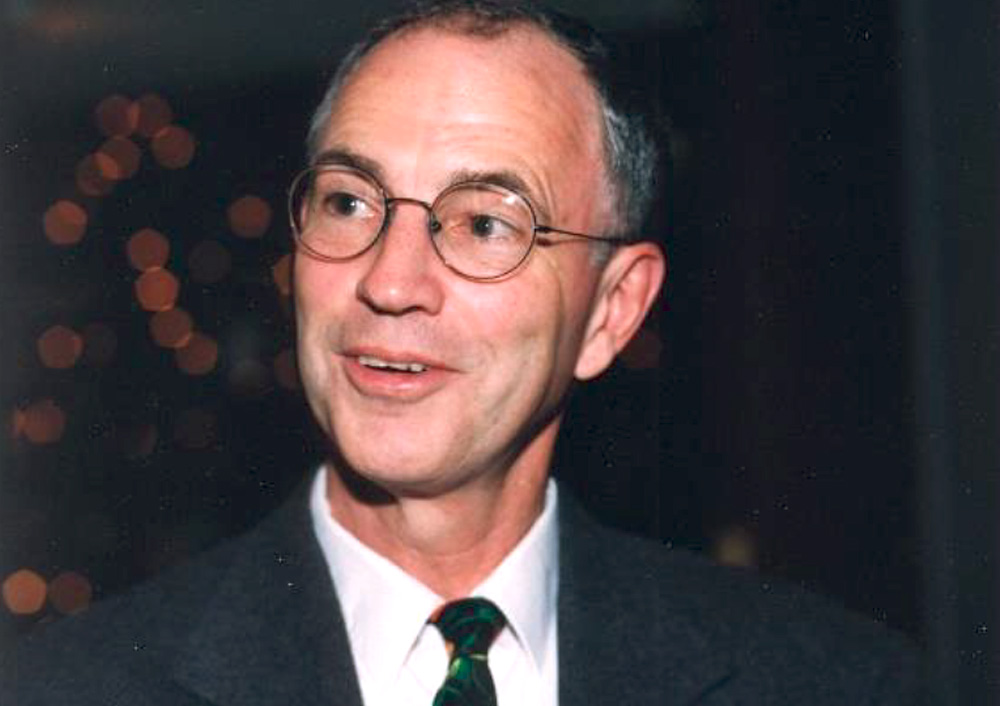 Cal Bamford, Jr. President and Representing the Ownership of Globe Machine Manufacturing
 Globe Through the Years
Starting in 1917, Globe Machine developed as an engineering and manufacturing company supplying machinery for the Door and Plywood Industry. As the Composite Wood Panel industry developed in the 1960s and 1970s, Globe was involved in producing lines for some of the early particleboard, MDF, and wafer board plants. As these industries matured, Globe's involvement in the development of the North American OSB and Engineered Wood Industry stimulated growth throughout the company in terms of size and technical capabilities.
Globe's history includes leading the development of process technology areas such as Plywood Manufacturing, Wood I–Joists, and other Engineered Wood Products, Panel Finishing and Coating, and integrated Automated Storage & Retrieval. These activities are significant worldwide, with major installations in North America, Europe, South America, and Asia.
Today, Globe is a premier supplier of custom-designed, built, and fully integrated equipment and systems for industries that include plastic composites, automotive, aerospace, pulp & paper, and building products. Recent developments in high capacity, automated manufacturing systems include Wind Turbine Blade Automation, Out–of–Autoclave Composite Press Systems, and Ultra High–Pressure Press lines for Plastic Armor.
Much of the company's supply is built to suit our customer's particular preferences and Globe specializes in developing new solutions to meet each new challenge. This is reflected in our design capabilities. More than 20 percent of Globe's staff is directly involved, on a full-time basis, in machine design and development. Our company's capabilities are not limited to those industries that may be featured on this website
Globe Machine Executive Team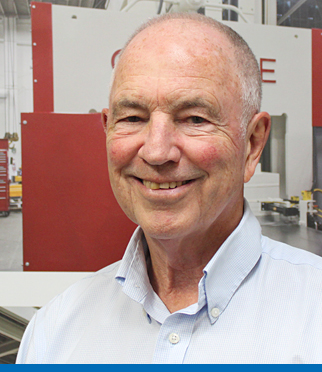 Cal Bamford, Jr. Owner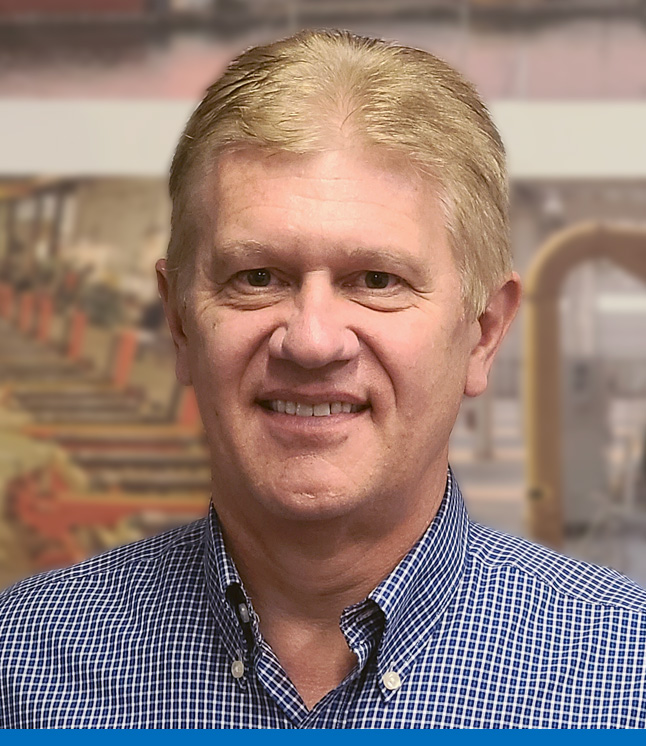 Brian Haun / President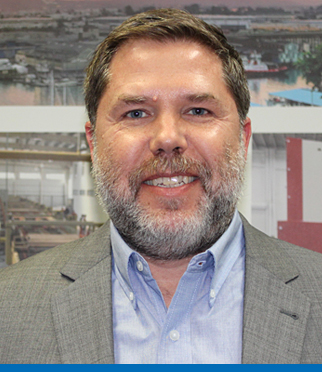 Ron Jacobsen / Vice President
Cal Bamford, Jr.
/ Owner
Globe Machine Manufacturing has been a family-owned and operated business since its conception. Founded by the father and son team of Jesse and Calvin Bamford, Sr. Today, more than a century later, Cal Bamford continues the family legacy of creating quality industrial solutions and is leading the Globe team towards the next 100 years.
Cal started working at Globe's Tacoma facility in 1961. As a teenager, he had a hand in nearly every aspect of the manufacturing process, from sweeping, receiving, assembly, fabrication, and welding. Cal graduated from the Wharton School of Business at the University of Pennsylvania in 1966 and then advanced towards an MBA from the University of Puget Sound. Cal has devoted himself to Globe and its success and contribution to innovation.
Father and son became business partners in 1967 when Cal became Vice President and Operating Officer. Calvin, Sr.'s influence taught Cal the importance of constant learning and adaptation.
"Calvin, Sr. taught from an attitude and outlook of life-long learning."
As the company continued to grow in the 1970s, a mutual hobby turned into a unique business advantage to keep Globe expanding upward. While aviation was always an interest shared between the Bamford's, Cal earned his pilot license and Globe purchased a plane for the better service of our customers. Customer facilities are often in remote areas, and company planes allowed for ease of travel and better accessibility to customers.
Throughout the rest of the 20th century, Globe expanded its industrial reach by branching into new industries and responding to customer and market needs. Cal became the sole owner and president of Globe Machine in 1975 and has led the company forward ever since.
Under his leadership, Globe has expanded in its size and capabilities. Today, Globe Machine custom solutions can be found in plants from numerous industries around the world, and the future sees Globe expanding even further.
"Over the course of our lifetime, Globe Machine has installed hundreds of millions of dollars of custom industrial machinery to help improve our customer's businesses."
More than 100 years after its conception, the overarching goals for Cal and Globe Machine remain similar to those of his Father and Grandfather: Supporting our customer's success and improvement through our technological and mechanical advancements.
Outside of Globe, Cal enjoys the outdoors and spending time with his family, including 7 grandchildren. As for his legacy here in Tacoma, the climate of innovation and the development of people within the business are the most satisfying pieces of his role at Globe Machine.
Brian Haun / President
As President, Brian Haun's focus is providing leadership in a way that is both operational and strategically positioned for sustainable success. It is a hands-on role in his eyes and allows him ample opportunity for face-to-face interaction with our employees.
Brian began with Globe Machine in 2008 after engineering roles with large name-brand companies. What drew him to Globe was a dynamic opportunity to work with customers and provide solutions on a more personal level.
"I found that exciting, and I still do to this day."
Years after his initial arrival, Brian still leads by example, finding time to speak to salesmen, engineers, and the men and women around our shop floor. His passion for engineering and finding unique answers to factory challenges is the same passion he holds for the employees of Globe.
"At the heart of our success, our people will always be at the center of what it takes for Globe to prosper and grow in a way that's sustainable."
When not at Globe, Brian enjoys getting outdoors to golf, snowboard, and run. He is a devoted family man with Midwest roots and a strong passion for his Nebraska Cornhuskers. His experience and leadership are driving Globe Machine towards new solutions and success.
Ron Jacobsen / Vice President
Our Vice President has served Globe for more than 38 years. Beginning as an engineer and working his way up, Ron Jacobsen has spent his career focusing on innovation, business development, and his passion for engineering.
Ron grew up in a family with roots in the wood products industry. From an early age, he found himself playing at his father's drafting table and fascinated with computers. After his interests drove him to study Engineering at Oregon State University, Globe welcomed Ron in 1984 and the two have been growing ever since.
"I am really still having fun doing what I do every day."
Given his experience with both the equipment manufacturing industry and our loyal customer base, Ron often serves as an ambassador for Globe and an overseer of our new business efforts.
Ron has been at the heart of our mission to supply custom factory solutions for companies in the engineered wood, building products, and advanced composites industries. He has personally overseen hundreds of major projects and works closely with both our customers and internal operations to ensure quality and care go into every one of our unique systems.
"I find being involved from the first customer contact to final commissioning on many of our biggest projects very rewarding."
Outside of Globe, Ron enjoys spending time with his family, traveling, and exploring world cuisine.
Growing up climbing and hiking the Oregon and Washington Cascade mountains, his natural love of the outdoors meant a love of motorcycles and the open road was inevitable. That same passion and energy for his hobbies are extended on a daily basis into his leadership and determination for Globe and our customers.